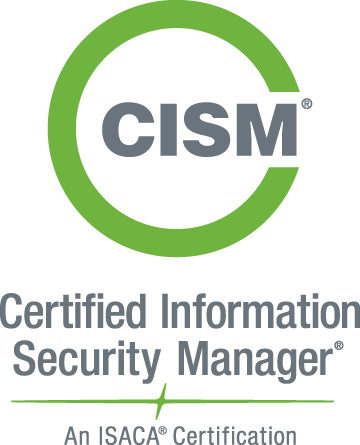 The increase in cyber security issues in the press seems relentless. Organisational leaders in all types of industries are looking for capable security managers to navigate them safely through the dangers of this highly connected world.
The CISM certification from ISACA is considered one of the key certifications to demonstrate knowledge of cyber security management concepts and processes within an enterprise. The CISMs strength is its focus on aligning a cyber security program with business goals. This course will guide you through the rich, but sometimes long and mystical CISM material in preparation for the exam.
CAUDIT
CAUDIT is excited to collaborate with IT Masters, a Charles Sturt University partner, on opportunities to support ongoing IT development within institutions.
CAUDIT is the Council of Australasian University Directors of Information Technology, a not for profit association owned by member organisations within Australia and New Zealand.  It is the peak body for Information Technology Services within Higher Education and Research, representing 63 member institutions across the region.
CAUDIT's mission is to support each other in leading the application of digital capabilities to transform education and research.
Enter your details below to register:
Difficulty

Intermediate More Info

Moderate-level short course where some prior knowledge or concepts may be assumed. Content may be aimed at late-undergraduate or early-Masters students

Duration
4 Weeks
Enrolled

13,530

students
Cost
Free!
Course Schedule
Week 1:

Information security governance

 

Establish an information security governance framework
Governance roles and responsibilities
Security strategy development
Information security balanced scorecard
Align security strategy with organisational goals
Information security governance metrics

Week 2:

Information security risk management and compliance

Managing information security risk to an acceptable level
Determine organisational risk appetite
Risk management frameworks and strategies
Performing a gap analysis
The risk management lifecycle

Week 3:

Information security program development and management

Define a comprehensive and beneficial security program
Identify and protect organisational assets
Third party risk management
Security program components

Week 4:

Information security incident management

Establish an incident response plan and recovery process
Recover from security incidents in a consistent and timely manner
Post incident reviews
Business continuity and disaster recovery planning

Week 5:

Exam

Exam pass mark: 50%
Time limit: 1 hour
Attempts allowed: one
Format: 40 multiple choice questions
Course Information Q&A
Who will present the webinars?
This course was developed by Jeremy Koster. Jeremy has over 20 years of experience in IT with 15 years specialising in Cyber Security within large enterprises. Jeremy has a range of security qualifications including GIAC Penetration Testing (GPEN), CISM, CISSP, PCIP, GCIH, CEH and CHFI and completed his Masters of Information System Security with Charles Sturt University (CSU) in 2006. He is a CompTIA Certified Technical Trainer and has been an industry based, part-time lecturer with CSU since 2011.
What is the aim of this short course?
The aim of the short course is to give you a 'taster' of what it is like to do online postgraduate study with Charles Sturt University. The short course is a shorter version of the full-length ITE533 Cyber Security Management subject that you will study to obtain a Master of Business Administration (Computing – Cyber Security), jointly-delivered by IT Masters and CSU.
Is there a final exam?
Yes — the short course exam will be a timed, open-book exam that you will sit at your computer.
Do I get a completion certificate if I complete the course?
Yes — provided you receive a pass mark (50% or over) for course assessment, which comprises the exam and any available participation marks.
Will the course qualify me for university credit?
Yes — successful completion of three or more of our short courses will qualify you for one credit for an industry elective subject in our postgraduate courses. Click here for further details.
Will I need to purchase any study materials to complete the course?
No — all essential materials will be supplied.
Will the webinars be recorded?
Yes — all webinars are recorded and you will be able to access them, and all other free course materials, by registering for the course.